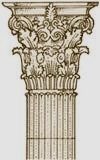 Orthodox Heritage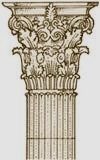 Home Message of the Month Orthodox Links Prophecies Life of St. POIMEN About Our Brotherhood
Receive Our Periodical Order Orthodox Homilies / Publications
Contact Us
---
2019 MESSAGES

---
February 2019: "The Birth of the West's Post-Patristic Battle against the Holy Fathers," by Protopresbyter Theodoros Zisis, Emeritus Professor of the Aristotle University of Thessaloniki. This article is the first part of an insightful presentation by Fr. Theodoros at the "Patristic Theology and Post-Patristic Heresy" a 2012 Symposium of the Holy Metropolis of Piraeus.
April 2019: "The Characteristics of Orthodox Clergy," by Metropolitan of Florina Augoustinos Kantiotes (+2010), translated by Fr. E.H. and A.H., original article, in Greek, http://www.augoustinos-kantiotis.gr/?p=35798. From the book of former Metropolitan of Florina Augoustinos Kantiotes, "The Christian in the End Times," 2nd Edition, 2008, pp. 39-41.
June 2019: "On the Antichrist and Chrismation," by Metropolitan Hierotheos Vlachos of Nafpaktos and Agios Vlasios, from "Ἐκκλησιαστικὴ Παρέμβαση" Nafpaktos, no. 122 (June 2006), pp. 1-8; "Ὀρθόδοξος Τύπος," no. 1654 (4 August 2006), pp. 3 and 4.