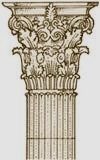 Orthodox Heritage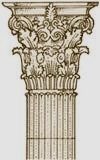 A monthly Orthodox periodical / newsletter published by the Greek Orthodox Brotherhood of St. Poimen, a 501(c)(3) organization
The periodical's emphasis is on Orthodox education, spirituality, sacramental living (as taught by the Orthodox Church and Her Holy Fathers), heretical / ecumenical awareness, prophecies by Orthodox Saints, and Holy Tradition.
Τελευταία Ἀνανέωσις: 04/10/18 /// Last Update: Thursday October 04, 2018
Therefore, brethren, preserve and grasp the traditions which ye have been taught, whether by word or by our epistle. [2 Thess. 2:15]
Ἄρα οὖν, ἀδελφοί, στήκετε, καὶ κρατεῖτε τὰς παραδόσεις ἃς ἐδιδάχθητε, εἴτε διὰ λόγου εἴτε δι᾽ ἐπιστολῆς ἡμῶν [Θεσσ. Β´ 2:15]
---
---
---
Phoenix, AZ 85069-8688, USA
A 501(c)(3) Organization
---
FREE OFFER

TO ALL OF OUR WEBPAGES READERS & VISITORS

ΔΩΡΕΑΝ ΠΡΟΣΦΟΡΑ

ΠΡΟΣ ΟΛΟΥΣ ΤΟΥΣ ΑΝΑΓΝΩΣΤΕΣ & ΕΠΙΣΚΕΠΤΕΣ ΤΩΝ ΙΣΤΟΣΕΛΙΔΩΝ ΜΑΣ

The Brotherhood of "Saint Poimen" is pleased to announce that, through the assistance of kind brethren, we are offering to all interested Orthodox Christians AT NO COST various CDs or DVDs containing homilies with spiritual content. Please refer to to the corresponding web page for our order form listing the available products.

Our Brotherhood considers the spiritual and educational support that these homilies offer of significant value to all Orthodox Christians of our days.

These homilies are all in MP3 format. They can be played in either an MP3 CD player or a computer (or loaded onto an MP3 player). If you wish to receive your

free copy, please either e-mail us at Poimen@mail.com or write to us providing your name and address:

Greek Orthodox Brotherhood of St. POIMEN

PO Box 38688

Phoenix, AZ 85069-8688

Ἡ Ἀδελφότης «Ὅσιος Ποιμὴν» κοινοποιεῖ ὅτι, μὲ τὴν βοήθεια εὐγενῶν καὶ καλοπροαίρετων ψυχῶν, προσφέρουμε ΔΩΡΕΑΝ πρὸς ὅλους τοὺς ἐνδιαφέροντας Ὀρθοδόξους Χριστιανοὺς διάφορα CDs ἢ DVDs μὲ ὁμιλίες πνευματικοῦ περιεχομένου. Ἀναφερθεῖτε στὴν ἀνάλογη ἱστοσελίδα γιὰ τὸν κατάλογο παραγγελίας.

Ἡ ἀδελφότητά μας θεωρεῖ ὅτι τὸ ἐκπαιδευτικὸ ἔργο τῶν ὁμιλιῶν αὐτῶν εἶναι ἀναγκαῖο γιὰ ὅλους του Ὀρθοδόξους Χριστιανοὺς τῆς ἐποχῆς μας.

Πρέπει νὰ ἔχετε ὑπολογιστὴ μὲ Windows operating system καὶ μὲ CD player γιὰ νὰ ἀκούσετε τὶς προαναφερόμενες ὁμιλίες. Οἱ ἐνδιαφέροντες ἂς γράψουν στὴν ἡλεκτρονικὴ διεύθυνση (e-mail) τῆς Ἀδελφότητας (Poimen@mail.com), ἢ διὰ τοῦ Ταχυδρομείου πρός:

Greek Orthodox Brotherhood of St. Poimen

PO Box 38688

Phoenix, AZ 85069-8688

Ε

Λ

Τ

Ι

Ο

Ν

Π

Α

Ρ

Α

Γ

Γ

Ε

Λ

Ι

Α

Σ
---
Sign up to Receive "Orthodox Heritage"
Download a Sample Issue of Our Periodical (in Adobe Acrobat format) by clicking on the icon to the right:

You can download the FREE Acrobat Reader by clicking on the icon to the right:

---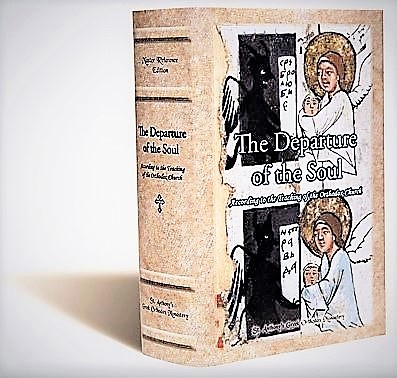 Demons, the tax-collectors of our souls. All a myth to the wicked.…
[St. Gregory the Theologian]
† † †
We must be concerned, and daily reflect with many tears, how cruel and dreadful the ruler of this world will be when he comes on the day of our death, seeking his own works in us, if he came to God in His flesh, and sought something in Him, in whom he could find nothing
[St. Gregory the Dialogist (the Great)]
† † †
FROM:
"The Departure of the Soul, According to the Teaching of the Orthodox Church"
By St. Anthony's Greek Orthodox Monastery, first edition (2017)
A MASTERPIECE Book that belong in every Orthodox library
Available at:
http://www.thedepartureofthesoul.org/
---

A Site w/ excellent information on the Church's Early Fathers
http://www.churchfathertheology.com/churchfathertheology/
---
An Account of the Systematic Extermination of Christian Populations by Mohammedans and of the Culpability of Certain Great Powers; with the True Story of the Burning of Smyrna

By GEORGE HORTON

For 30 Years Consul and Consul-General of the USA in the Near East

Occupied Cyprus Project aims in helping keeping the flag of struggle for return of ALL 200,000 Greek, Armenian, Latin, and Maronite-Cypriot refugees back in their ancestors lands, by providing detailed information about Cyprus communities (villages/towns), occupied ILLEGALLY by the Turkish army since 1974.
† Orthodox Christians for Life †
---

NOTE: The views expressed are those of the various authors, and do not necessarily represent the views of the Orthodox Heritage Editors or the Brotherhood of St. POIMEN